Texas Region 10 Education Service Center
Region 10 Website
One of 20 regional education service centers established by the Texas State Legislature in 1967 for the purpose of providing services to the schools within a defined geographic region.
Region 10 Dyslexia Links
Region 10 ESC's Dyslexia Program provides both regional and state assistance to districts, charter schools, universities, parents, service centers, and other entities in the area of dyslexia.
The Region 10 INTERACTIVE DYSLEXIA HANDBOOK
Plano Independent School District

Plano ISD's Dyslexia Services
Plano ISD works to provide an identification process, intervention, and appropriate instructional services for all students with dyslexia.
Did you know PISD offers Read & Write by Text Help……to ALL students for their home computer?
Recommended Resources
Yale Center for Dyslexia and Creativity
The Yale Center for Dyslexia & Creativity serves as a nexus for research on dyslexia, and is as well a leading source of advocacy and information to better the lives of people with dyslexia.
Yale Center – What is Dyslexia?
Texas Scottish Rite
What is Dyslexia and what are the Treatments?
Dyslexia and TSRHC The Luke Waites Center for Dyslexia and Learning Disorders is named for Dr. Luke Waites, who in 1965 established a program at TSRHC to identify and treat children with learning disorders, primarily dyslexia. The World Federation of Neurology met at TSRHC in 1968 and formulated the first consensus definition of developmental dyslexia. TSRHC's Luke Waites Center for Dyslexia is now internationally recognized in the field of learning disorders
The Academic Language Therapy Association® (ALTA) 
A non-profit national professional organization incorporated in 1986 for the purpose of establishing, maintaining, and promoting standards of education, practice and professional conduct for Certified Academic Language Therapists. Academic Language Therapy is an educational, structured, comprehensive, phonetic, multi sensory approach for the remediation of dyslexia and/or written-language disorders.
Recommended Reading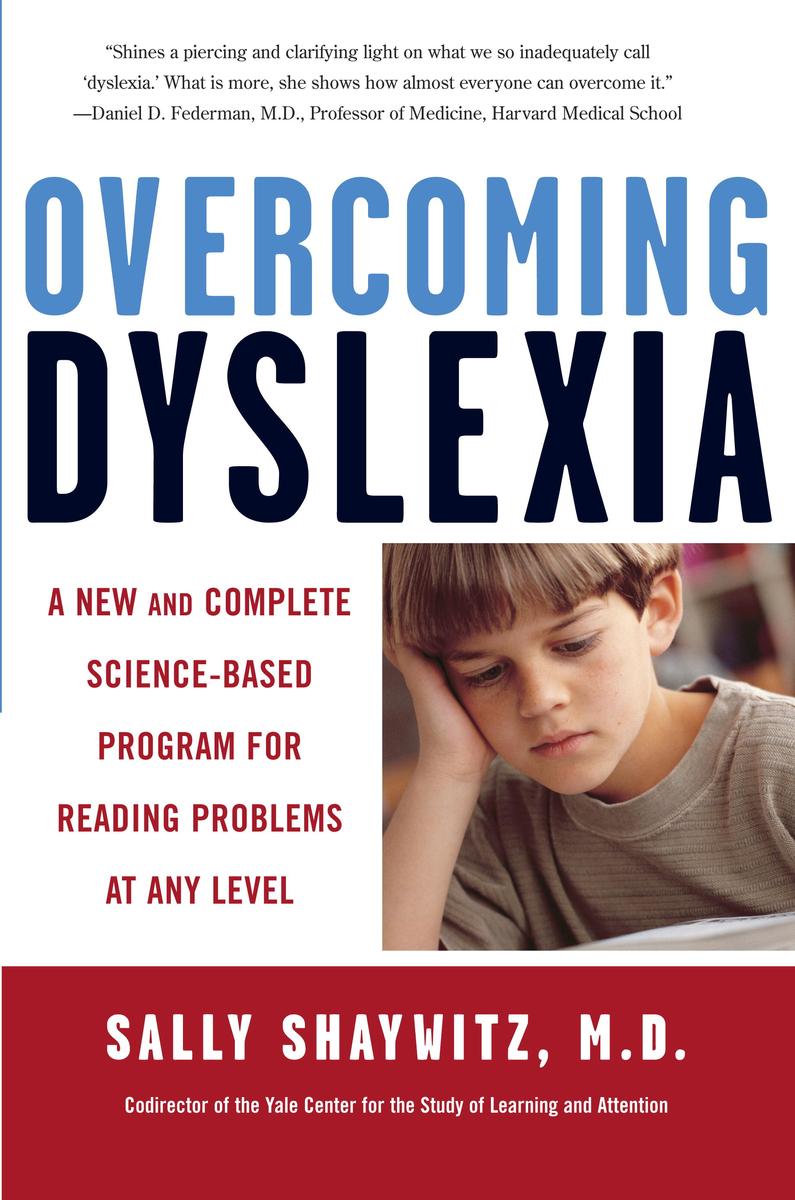 Overcoming Dyslexia by Sally Shaywitz, M.D.
FOR EVERYONE WHO STRUGGLES TO READ!
Clear, practical, science-based information and advice for successful results.
One in five American children has trouble reading.  But they are not stupid or lazy.  In Overcoming Dyslexia, Dr. Sally Shaywitz, co-director of the Yale Center for Dyslexia & Creativity, offers the latest information about reading problems and proven, practical techniques that, along with hard work and the right help, can enable anyone to overcome them.  Here are the tools that parents and teachers need to help the dyslexic child, age by age, grade by grade, step by step.